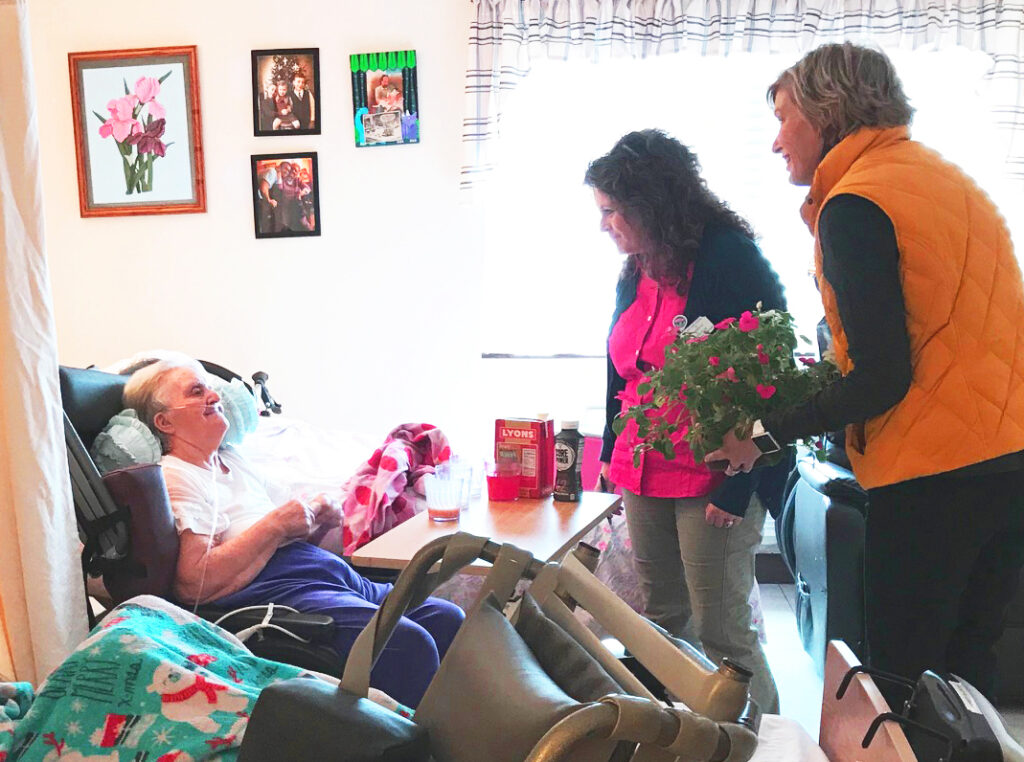 Don't throw away your Summer flowers! Give them to Flowers for Friends
In 1996 Brent Atwater was visiting her grandmother in a nursing home. That visit inspired her to start Flowers for Friends.
For years Brent watched gorgeous summer plants discarded at season's end and wondered how they could be repurposed to bring joy to others.
Brent organizes volunteers to gather the flowers and deliver them to regional and children's hospitals, retirement communities, health care facilities, shut-in's and other individuals (ex. Meals on Wheels) and organizations.
Visit my Facebook page to see us at work!
Connect with Brent Atwater