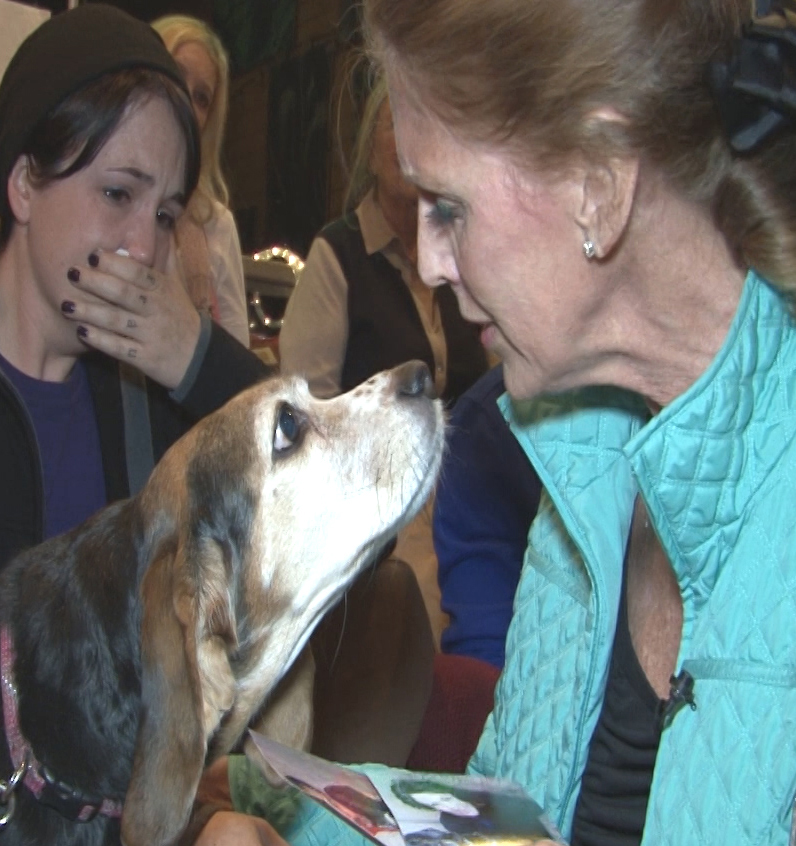 For almost 30 years I've talked with pets in the Afterlife and answered questions for 1000s of clients around the world.
My readings with Animal Spirits have provided validation, clarity, peace and closure to help heal their hearts, so their parents can move forward with their lives.

I've played with Spirits since I was a child.
Mother called them my "imaginary friends". To me, they were very real because I could see and talk with them.

As a Pet Psychic and Medium seeing Spirits and talking face to face are the Gifts I use to communicate with your pet's Spirit in Heaven and any Being on the Other Side
*****

Is a special Spirit waiting to speak with you from the other side? 
Would a message from a soul pet who has transitioned be the most AMAZING gift you could ever receive?
Why are Brent Atwater's Pet Readings different from other Animal Communicators?
Brent Atwater actually sees, looks at and talks with your deceased pet's Spirit. 
You can be located anywhere in the world for her to do a Reading!
The time that your Pet has been gone, has no influence on your information.
Ms. Atwater has also experienced and suffered great loss after the sudden death of her fiancé and losing many pets over her lifetime.
She TRULY understands how you feel!
*****
Most AC's can't see Spirits,
so they "talk" telepathically through mental impressions.
"I talk face to face with Spirit, NOT thru telepathic impressions that are then interpreted into what an AC thinks they were trying to tell the AC."
Your validation from Brent's readings comes through the very specific, detailed and private, personal information that only your pet would know.
There is no guarantee that you will hear what you expect or want to hear.
Your Pet is in charge of the information that you receive!

Being one of a few people in the world who can see inside of ANY body,
Ms. Atwater can also answer questions regarding health issues.
Brent can look inside your Pet's body before it Transitions and explain what she sees that occurred before and during their death. That information will help you understand
"how and why it happened."
WAIT LIST: Thank you and your Pet for trusting me to help heal your heart.
Due to the overwhelming demand for my readings there can be a wait list several months long. I am honored and humbled to help so many clients.
Although I wish I could help everyone immediately, the fact is, I cannot energetically do more than a few readings per week in order to give each individual reading my full focus and energy. My 3 to 5+ hour readings are tiring and I need time to re-energize.
Your patience and understanding is truly appreciated!

OFFICE HOURS: Monday – Friday 11 am – 4 pm EST (New York)

APPOINTMENT INSTRUCTIONS and time choices will be emailed within 10 business days after notification of receipt of your payment.
It is your responsibility to remember the time and date of your session.
As stated in our appointment instructions- We do not send out appointment reminders.

FEES are NON refundable and subject to sales tax.

PHOTOS: Your appointment will not be scheduled until my office has your photos
in the required format as stated in the appointment instructions.

CONSULTATIONS are done by Phone, What's App or Skype (brent_atwater).

INTERNATIONAL CLIENTS are scheduled to accommodate various time zones.

MISSING an APPOINTMENT or being 15 minutes late for any reason, will be considered a NO SHOW, your fee is NON refundable and session canceled.
We do NOT send reminder calls or texts.

RESCHEDULING must be done at least 48 hours before your original session.

AGREEMENT: In consideration for the purchase of an appointment it is your intent to agree to and comply with the terms above.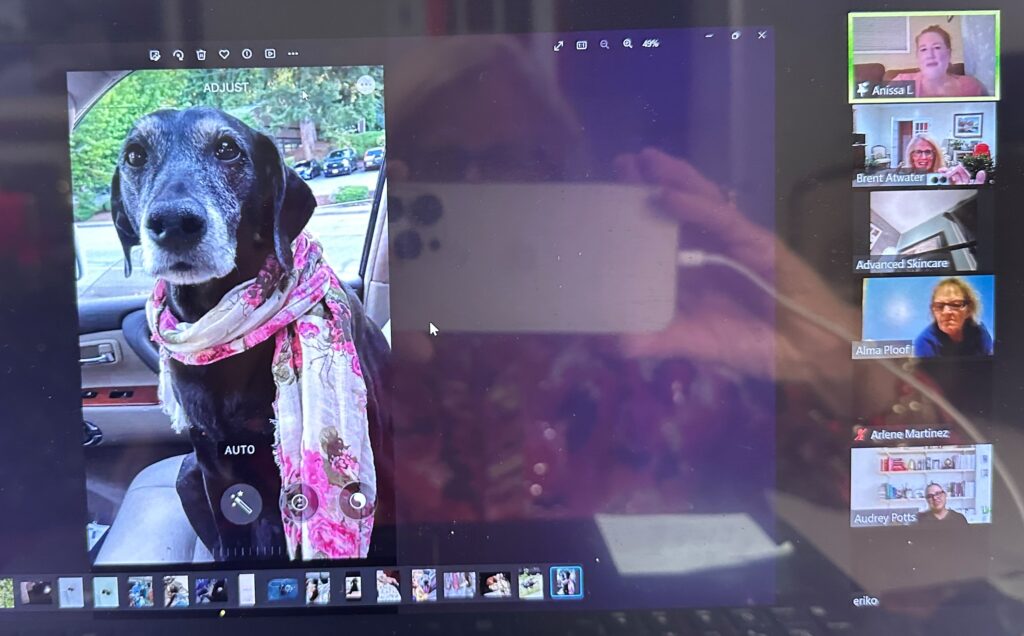 Online Virtual Audience Readings
Every Month in our Subscription group- Pet Loss Love Never Dies,
for $28.00 USD Brent will connect with the Spirit world to deliver heartfelt and evidential readings that will brighten your day and heal your heart! And at times, mix in Medical Intuitive readings for People & Pets.
You can join Brent from anywhere in the world and be part of the live experience on Zoom!
NOTE: Admission to event does not guarantee a reading…
Click to join our Audience readings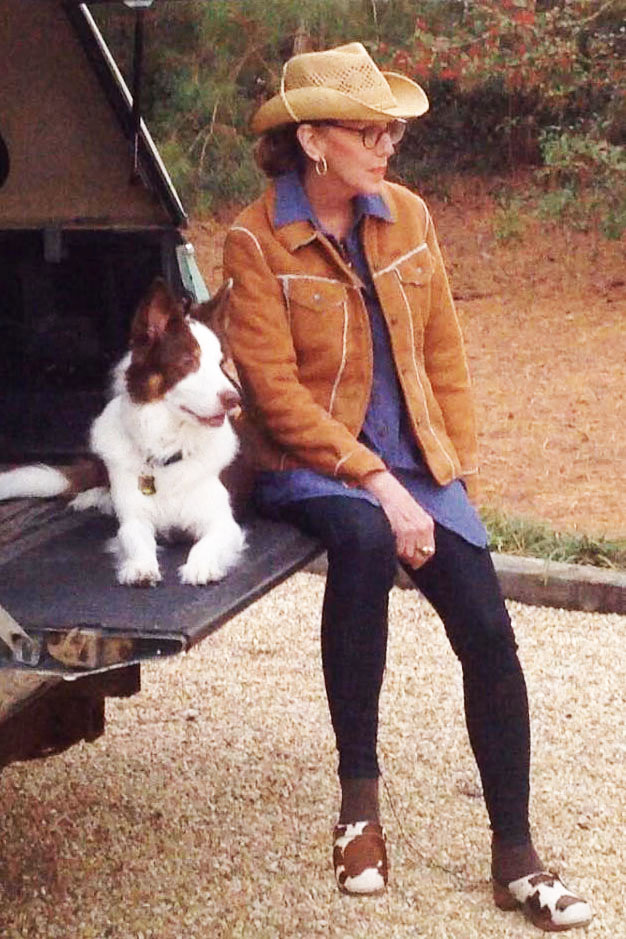 READINGS
Please don't ask for special treatment or favors, that's not fair to other clients.
***** There are no guarantees that you will receive the information that you expect or specifically want to hear.*****

GENERAL QUESTIONS >>> do NOT include Reincarnation
Topics can be: * Follow up Q's from Reading * Pre Death Communication
* Health Issues * Transition experience * Check to "see how he's doing"
1. ONE GENERAL QUESTION for 15 minutes
$ 253.00 USD BOOK NOW

2. GENERAL QUESTIONS for 30 minutes
$ 374.00 USD BOOK NOW

3. GENERAL QUESTIONS for 55 minutes
$ 550.00 USD BOOK NOW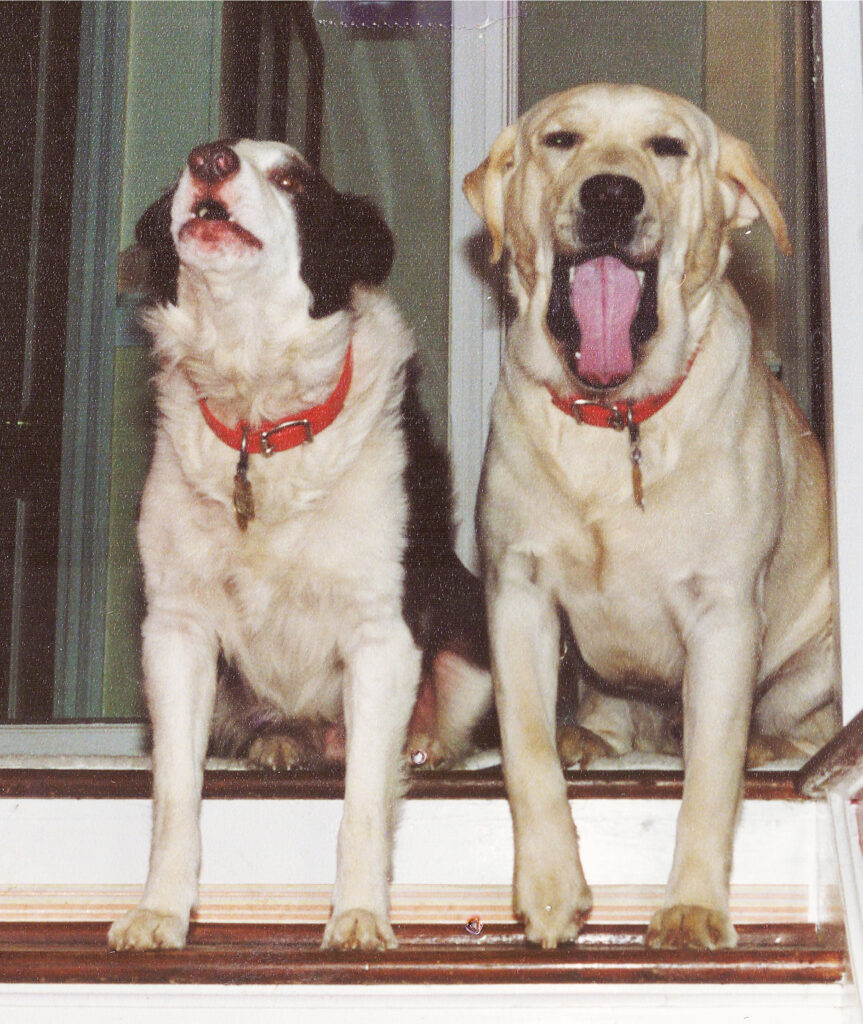 1. Is my NEW pet, my OLD Pet reincarnated?
Yes or No $ 194.00 USD BOOK NOW

After payment, Please email to [email protected]
Send 2 or 3 separate Jpeg photos of the deceased pet
and
also send 2 or 3 separate Jpeg photos of your New Pet.
You will receive a Yes or No answer within 30 business days.

2. Will my current Pet reincarnate? YES or NO Answer
$ 325.00 USD BOOK NOW

After payment, Please email to [email protected]
please send 3 separate file Jpeg photos of your current or transitioned deceased pet and a photo of you with your pet. Do not send any other information.
CLIENT TESTIMONIAL: "I read Brent's books on reincarnation. We scheduled an hour session but wound up speaking 3 hours.
My notes: Princess would be a female collie 2 years from our reading. Protecting my spirit and soul is her job. I will get her as a puppy around 3 months old.
She will be born around Spring time. I would recognize her by the following: SHE WILL HAVE A BLACK SPOT ON HER RIGHT SIDE WHERE HER RIB AND SHOULDER CONNECT. SHE WILL HAVE A BLACK PATCH ABOVE HER TAIL.
100% ACCURATE -AMAZING!" D Palumbo CA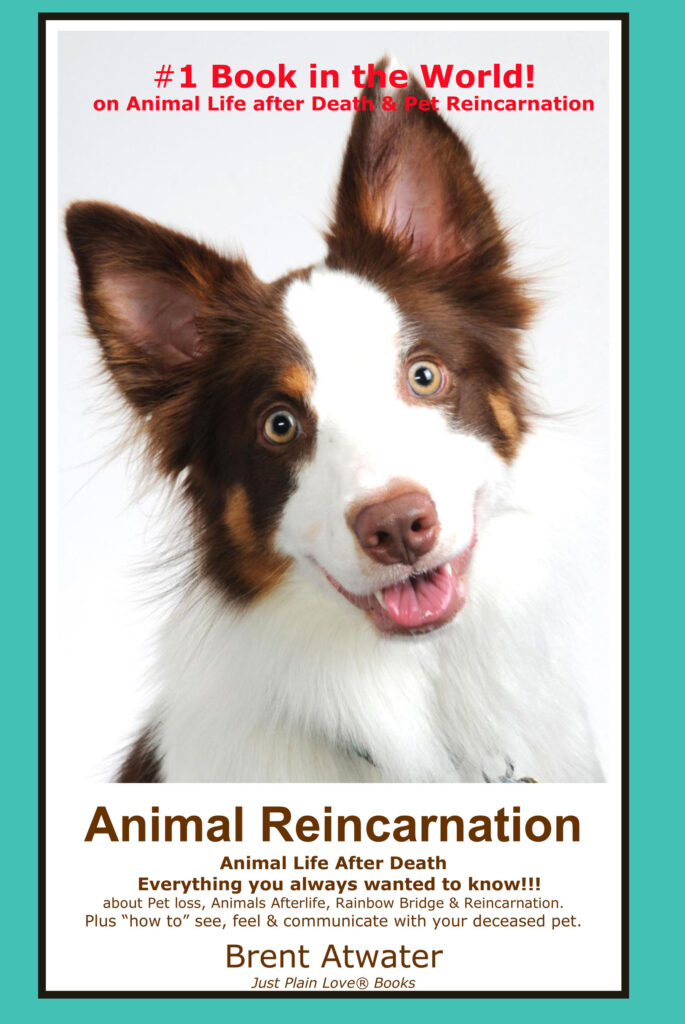 Hi, Brent,
I don't know if you remember me but I had a reading from you in 2020 over my guy wh0 transitioned that year. My boy Oliver he was a pug and you said he was my Guardian Angel because he constantly sends me signs and still does . Like daily.
Anyway , I wanted to tell you that what you told me would happen is finally coming true. I listened to our reading many, many times.
I'm from Madison Square Garden. I was supposed to open up a business, selling shave ice. With Oliver, my Guardian Angel watching over me. Well I had a late start this Summer, but I opened "Ollie Ices" and it was a big success. You told me it would be. I would love to talk to you and tell you all the other good stuff" L Russo

CLIENT TESTIMONIAL: "I would like to share my wonderful experience of having a Reading with Brent Atwater after my beloved Italian Greyhound passed. He was the love of my life and his passing was very difficult for me. I read her book and felt that a Reading would help me feel better. The funny thing was, her staff scheduled my Reading for my favorite day, Halloween. I called as scheduled and Brent proceeded to explain in detail how she would connect to my boy. She was sooo kind and compassionate. Once she made contact, she proceeded to tell me soooo many details of our shared life that only he would have know…He told her – how he hated to wear clothing, he hated a red suit I put him in ( It was a Christmas outfit), he talked about how he loved watching me paint my toes, but he didn't like that I cut his toenail's. The one thing he shared with her that made me laugh out loud was he said "he had a tough Mom with a soft side". I could go on and on, but to sum up my Reading experience "Brent NAILED it" I know in my heart she is the Real Deal. Her Reading gave me much comfort. She never rushed me, and actually she "far" exceeded the established time frame for the Reading. I am very pleased and grateful to have found her." D Preccipio Conn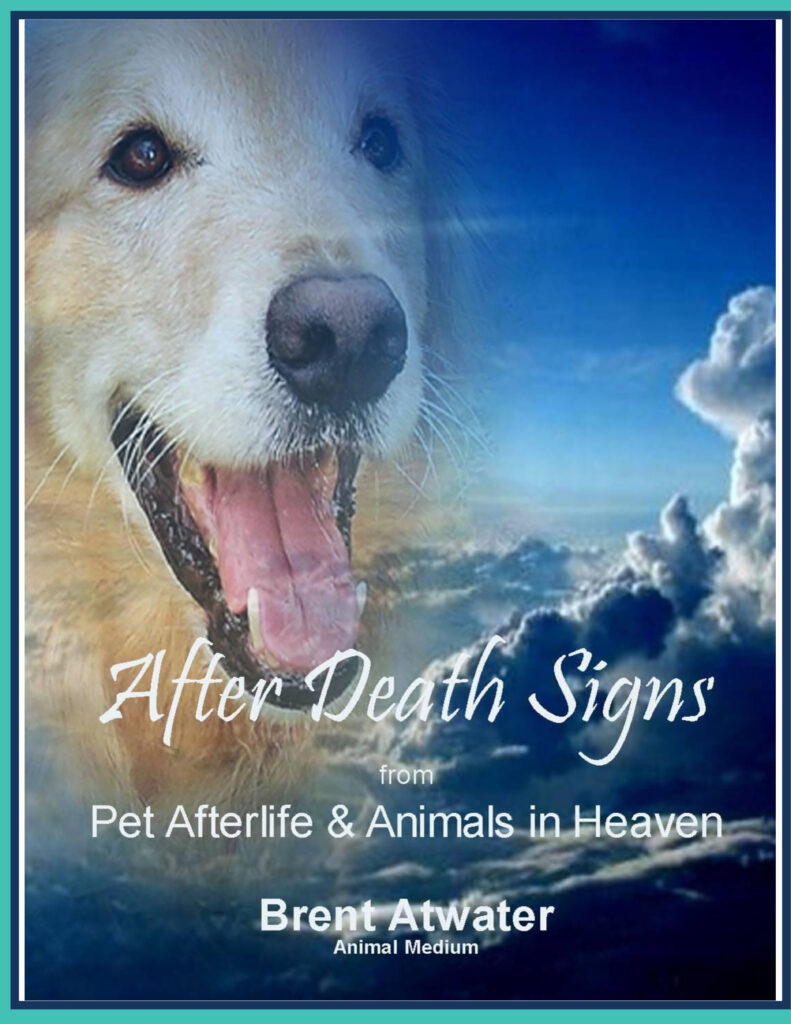 Name: Caroline Sanderson
Message: I purchased Animal life after death book after my soul/therapy dog had passed. Thank you for helping me contact my pet after death of fur suit. I did protection prayer, then the energy presence and that has changed my life. I feel my dogs energy usually on the side of my right knee but I feel her laying on different parts of me other times. Thank you for helping me do this. It\'s helping me cope with her physically not being here and continuing a different relationship with my Peni!!♡ Thank u so much..
CLIENT TESTIMONIAL: "I had a reading with Brent back in February of this year. At the time I was not a part of her Facebook group (I joined immediately after).
I was truly gobsmacked at her accuracy and detail, there is absolutely no other way she could have known the things she knew about Baxter or his previous incarnations with me – she has a true gift. She was very assured with what she said, there was no question to it, and there was nothing she said that was not true! I would definitely recommend having a reading with her." Theresa S, Australia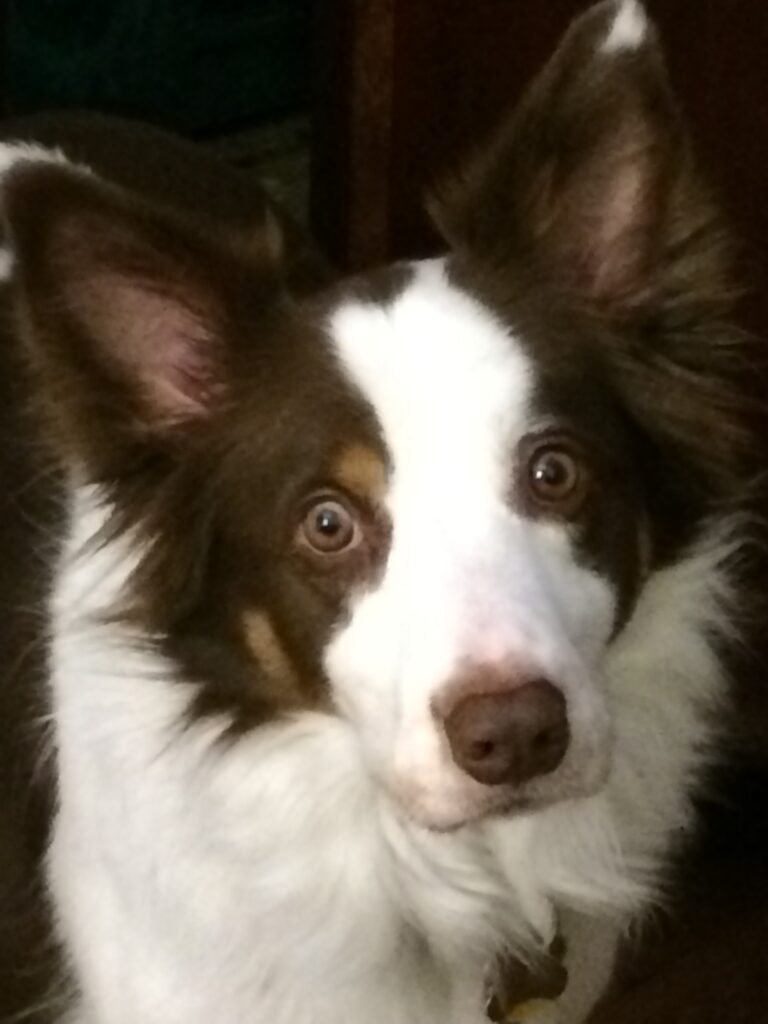 From Brent's new book:
Animal Spirits: Is your Pet a Guardian Angel, Spirit Guide, Higher Being, Soulmate?…..
Identify, validate & understand the life changing reasons
why you share such a deep connection with your Pet.
$1100.00 USD
BOOK NOW
Appointments begin in Spring 2023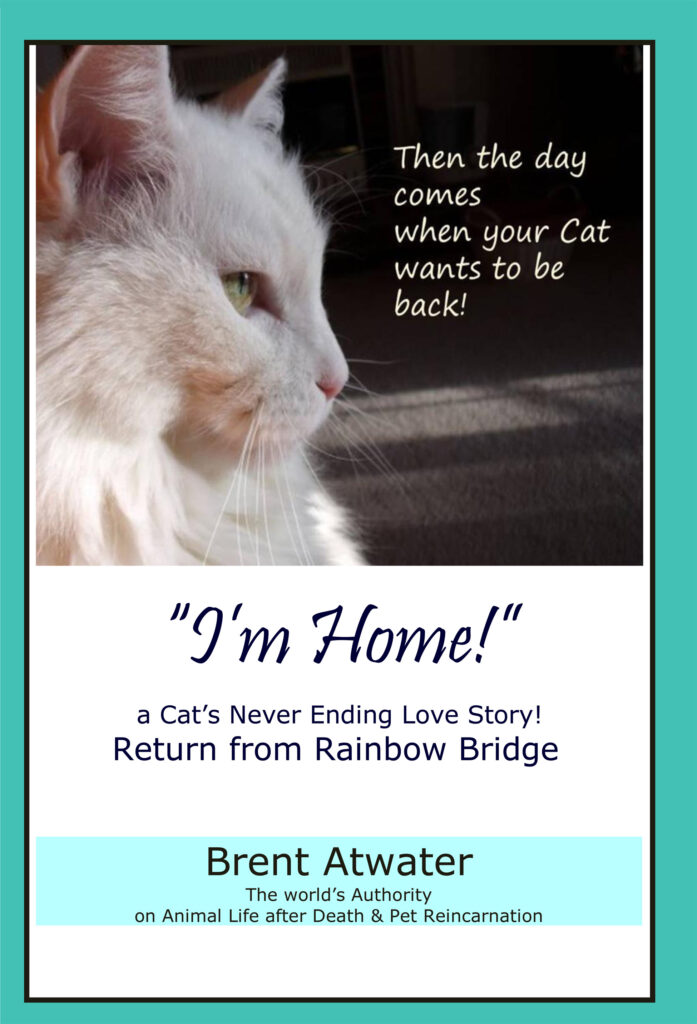 NEED A QUICKER READING??
These sessions are for those who have a deep urgent need
for a quicker connection and communication with their pet
in order to move forward with their Life.
If you feel the need to speak with Brent BEFORE
her existing schedule
There are 2 options:
Priority or an Urgent reading (see below)
1. PRIORITY READING is 55 BUSINESS days after receipt of your payment,
Add this PRIORITY fee to the Reading you select.
$ 451.00 USD
PAY NOW
To Purchase; "I'm Home" Book has real stories of Cat Reincarnations
2. I need an URGENT READING !
This reading will occur within 18 days from receipt of your payment, and can be on a weekend or whenever Brent has time in her schedule.

$2350.00 USD
BOOK NOW

This 5+ hour Reading includes:
+ Birth to current + Health Issues
+ Transition + Future lives + your
Soul Purpose together
+ If Reincarnating description of pet
+ Where & how you will reconnect
+ If NOT- why pet isn't returning
+ Life lessons, directives and intuitive coaching from your pet on how to stay connected with their Spirit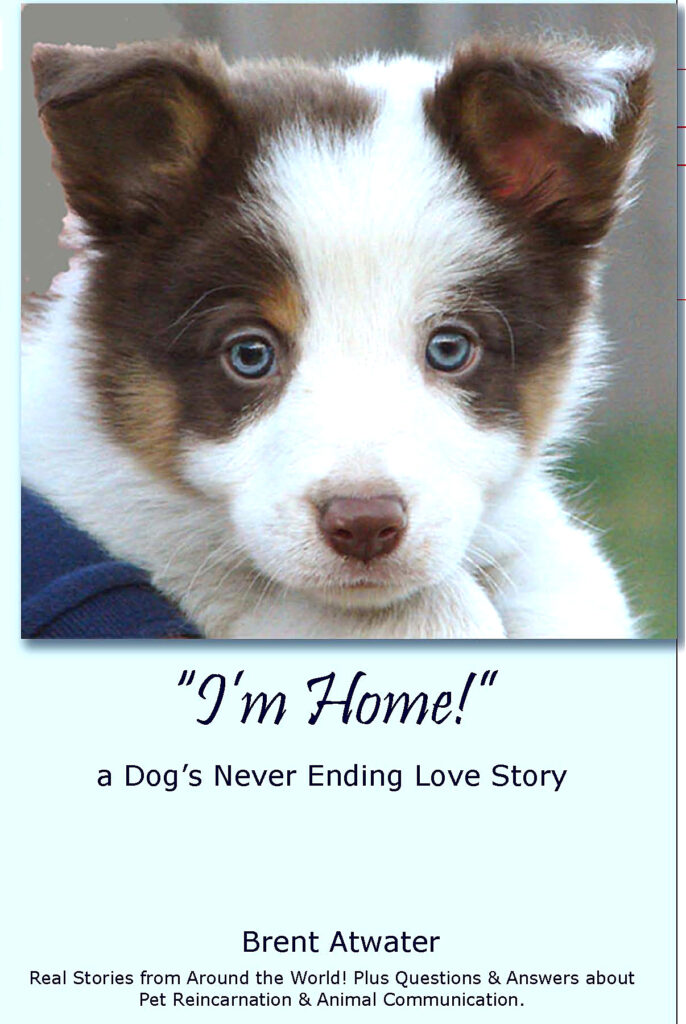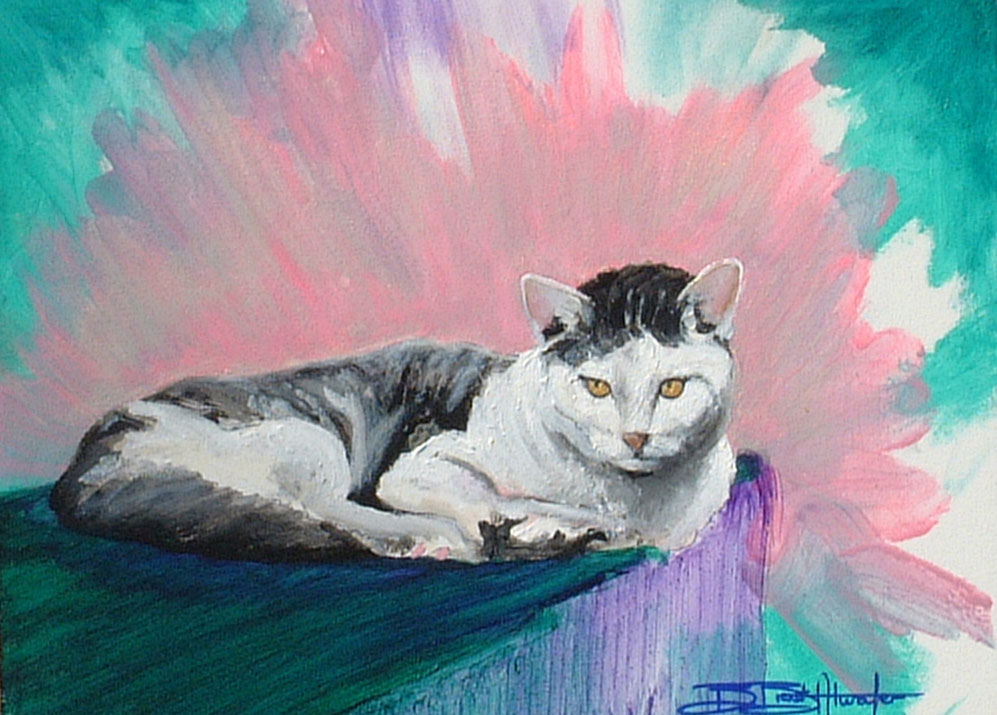 Connect with Brent Atwater