Our Community is Open!
Join now!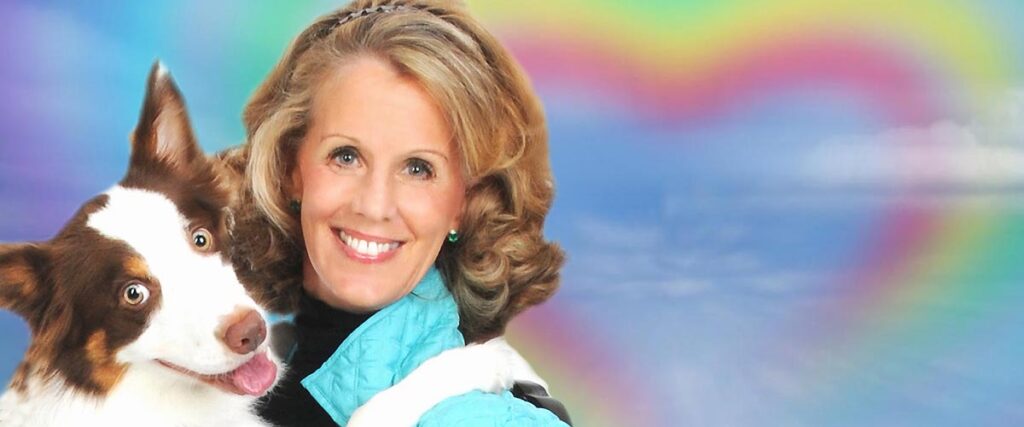 "It's no coincidence that you were led here.
Friend & I are glad you're joining us. My Community will allow us to interact LIVE with you in lots of new ways."

I have always known, I was different and came to make a difference.
Do you know you came here to contribute? Want to stay forever connected to your Soul Pet? Want to learn more about Energy, Healing and the Spiritual world? If so,
My Pet Loss – Love Never Dies Community is for you!
***********************************************************************************
Friend and Brent designed our Community. It's Brent's goal to connect with and help heal hearts while providing relief from the pain of loss by increasing your awareness of the eternal nature of Energy, Love and Spirit. Brent's community will allow her to directly engage live with each member so she can teach them to connect and communicate with their beloved Spirits and validate the existence of a Soul pet's afterlife.
The knowledge and results you gain here will verify that you have a sustained connection to your Loved Ones on the Other Side.
What's included with your Membership:
This Community platform will be the first time folks will have the opportunity to experience an intimate and personal giveaway readings with Brent .
* VIRTUAL online audience READINGS Brent will connect with members Live and bring you up on the "Virtual" stage for a mini reading.

*Once a month a live hour long "Quickie Questions" with Brent with a discussion of a topic selected by members. Sometimes we have special quickie readings and drop in guests.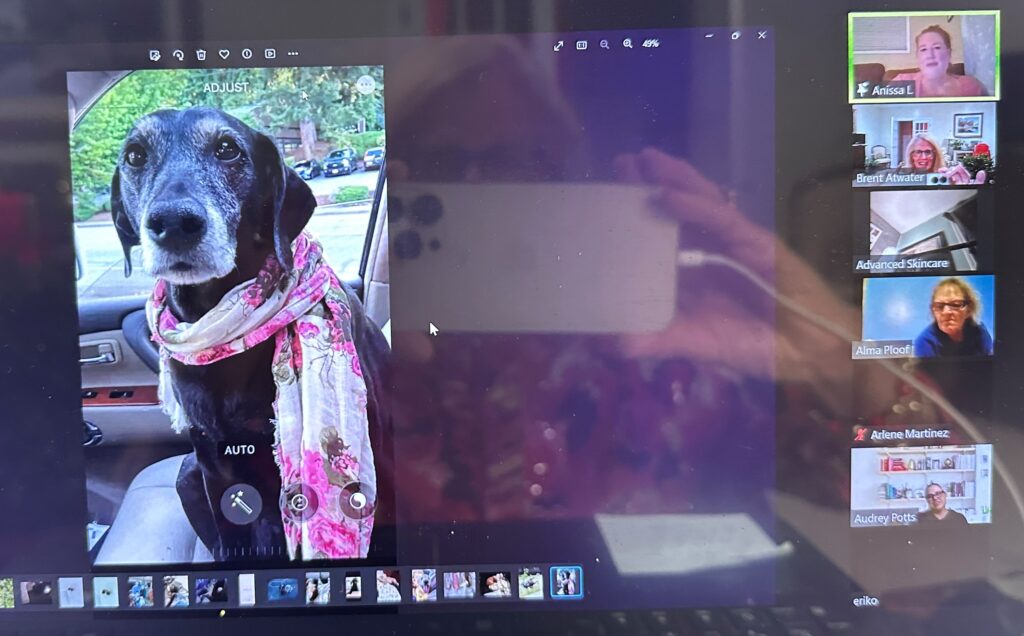 *Learn how to access, direct and use energy via Animal communication training and courses that will connect you with Pets in the Afterlife & Spirits on the Other Side.

*You can also refine your skills during intensive study, practice groups and workshops. On occasion, Brent will mentor you.

More mind expanding subjects:
Connection with human Loved Ones
Medical Intuition for Pets and People
Energy Healing for Animals and People
How to set up a Professional Business
How to make Podcasts, Videos and more…..
Live Radio shows
plus
Energy art and Spiritual paintings how to paint a Spirit's portrait, create

Energy art and
Paintings that Heal®
Before her fiancé's death, Ms. Atwater was an artist and designer
working with companies and collected by individuals all over the world.

*** Ask yourself, what can I learn from these activities and
how will the courses I take,
the connections I make and
the results I experience,
transform my life?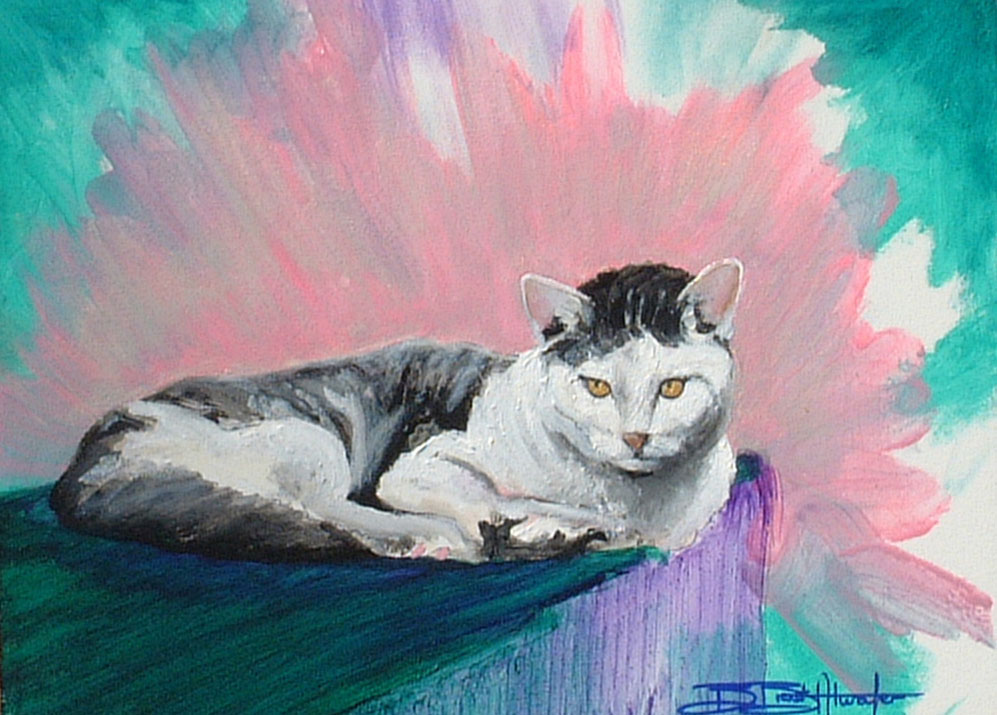 What experiences will help you achieve your results?
At 5, Brent Atwater's unique abilities were discovered and documented by Duke University's
Dr. J B Rhine the founder of parapsychology in his Extra Sensory Perception pilot study.
After experiencing the sudden death of her fiancé Mike, Brent's Gifts couldn't be ignored anymore.
Brent is able to see Spirits and talk with them face to face.
The recent transition of Brent's Soul dog Friend, was her catalyst to create this community.
Ms. Atwater wants to teach what she knows to activate, inspire and empower your Gifts and abilities, so you can fulfill your Soul's purpose!
Brent KNOWS how to survive the loss of a Loved One and a Soul pet,
and how to transform grief into an interactive and eternal one on one living connection!
Brent also has the extraordinary Gift to see inside a body like a "Human MRI,"
From her medical intuitive and energy healing career,
Brent will teach members that are interested in those topics from real client experiences.
Once you are aware of and interface with " life force energy" and have a tangible Spirit connection,
you will perceive and understand life & "death" differently.
***************************************
WHERE do we start:
Members contribute their Soul pet photos, "Gotcha" Day and "Our Story" as soon as possible. That way we'll have a chance to know you and your pet better. Monthly on a Monday we'll feature a member and their pet, plus you'll be eligible for the mini reading giveaway.

FYI, our educational activities are recorded and archived in a Library, so international members can access them at any time. If you miss anything, you can watch when its convenient for you!
We've got conversational tools that connect our people into a space that's all our own. You don't have to worry about anyone else knowing what you share. It's safe, private and not scary.
We've got the Navigation Bar to organize and find what you're looking for, now and in the future. The "Save Posts" function allows you come back to your favorites.
You can privately message each other. You can also post and have threaded conversations with lots of folks. There's even a feature where you can meet people who live near you.
For those meaningful, "I should have taken notes discussions," we can save conversations and messaging going before, during, and after our events. Friend and Brent invite all members to contribute to our one on one live discussions so we can learn from one another.
We'll have expert and visiting guests in our programs.
The essence of our community is expanded knowledge & Results!


Important to know:
*Control: YOU decide what, when and how long you want to participate*
We will not tolerate rude insensitive behavior and will remove members who do not behave appropriately.
Privacy and Safety: You can select what you want to participate in without anyone knowing your choices.
Timing: You can stay as long as you choose -1 month or years. You are in control of your membership in your account. You can leave and return at a later date.
Membership Choices: Only you, through your account, can cancel your membership. Your account will remain open until the last day before your next monthly payment would be due.
Lots of folks have been in Brent Atwater's groups for years. After leaning a new awareness, they have stayed to support and help others heal.
They've been where you are and "get it."
Many have become Lightworkers, Energy Healers, Medical Intuitives, and Spiritual or Energy artists.
Others have become our volunteer administrators that listen, lift you up and support you on a regular basis.
Control: YOU decide what, when and where and how long you want to participate.

Here's MORE!
The best part of being in our Pet Loss – Love Never Dies Community is that you are not alone, and everyone "gets it" because they have been where you are.
Other folks stories will provided shared experiences and illustrate some of the life changing moments and results you'll be sharing in the future.
"OMG. You actually saw and felt your pet jump on the bed too?"
"I felt his illness."
"Wow, that exercise worked and increased my energy, intuitive skills a lot."
"I didn't know I could paint."
and lots more…

Let's Begin
You're seconds away from learning techniques to stay eternally connected to your Soul Pet and to communicate with them on an ongoing basis.
PLUS
we have areas where you can practice with each other and with Brent & Friend!
This is THE safe space to get your questions answered by experts in their fields while making friends and professional relationships!
If you feel called to help others….join via the links below!
This is why we created our community
Pet Loss – Love Never Dies – It's Your Never Ending Love Story!

MONTHLY PLAN
The monthly plan is small investment in your future and you can cancel or switch to an annual plan at any time.
Recurring payment, cancel anytime via your account page.


Friend and I look forward to meeting you!